11 Best Bluehost Hosting Alternatives?
Disclaimer: This article contains affiliate links and purchases made through these links will result in a small commission back to our site at no additional cost to you.
Webhosting is essential to running an online business or website as it provides the infrastructure for your site's performance, stability, security, and growth. Bluehost is one of the most recognized hosting companies in the world, but we know sometimes you want other options, so, in this article, we look at 11 of the best hosting alternatives outside of Bluehost and compare them across a plethora of categories so you can make the best decision for your business.
Web hosts own a large number of powerful servers that provide reliable service to thousands of websites. Effectively, you rent server space when you sign up for a hosting plan. But a good web host isn't just in the business to sell that server space – they are also selling their expertise in keeping their technology (thus, your website) running seamlessly, efficiently, and securely.
Bluehost is one such service provider. In fact, Bluehost is one of the biggest and most popular hosting companies in the industry. Naturally, though, some users want to know about the best Bluehost alternatives. If you want to pick up Bluehost, use our affiliate link to get some great bonuses.
It's just good business sense and, besides, different businesses have unique requirements. In this article, we will give you a complete review of the top hosting BlueHost alternatives for 2020 and, possibly, beyond.
What are the best Bluehost hosting alternatives? At a quick glance, the best Bluehost hosting alternatives for 2020 are:
HostGator
InMotion Hosting
The functionality and overall quality of a website depend heavily on the software used to keep everything together. The software your web host uses can determine the range of features your website can have, your website's user interface, and how your web content is updated. This is why the number one consideration in choosing a web host should be its ability to support all necessary applications, scripts, or software your website will be running.
Now that we've given you a quick list of top Bluehost alternatives, read on through the rest of this article to see exactly how each stack up in the areas that really matter to your website's success. Do not worry if you aren't familiar with all the hosting jargon or if you are not totally fluent about the different features mentioned here.
We have included a quick glossary of terms related to hosting features at the end of the article. You will surely become acquainted with and understand better which hosting features are relevant to the success of your website.
Our goal is to help you make the right web hosting decision. And as you decide on the right hosting provider for your website, make sure to do so through our links in order for you to receive our amazing bonuses, such as:
A free custom logo for your company designed by our team of graphics professionals
A free e-book: 27 FREE Website Tools that will Save You Time and Money
Video training courses on how to launch a successful website (more traffic and more income!)
BLUEHOST ALTERNATIVE HOSTING FEATURES
We did a deep-dive on each hosting alternative we listed and compiled their top user-interesting aspects that should help in making a decision at-a-glance.
SITE SPEED
Site speed has to do with how quickly a website responds to web requests. Faster sites create happy users and studies have shown that when a site responds slowly, visitors spend less time there. Recent data show that faster sites don't just improve user experience — but that an improved site speed translates to cost reduction. And now, site speed is no longer just a critical factor for visitors, but it's now also a confirmed Google ranking factor. In the site speed aspect, several user tests have shown WPX Hosting and Kinsta as more consistent leaders of the pack.
HOSTING PRICE
Web hosting price is the aspect most (if not all) of us will first inspect when choosing a web hosting provider. But yes, it shouldn't be THE deciding factor. When scrutinizing price differences across web host providers, it's helpful to remember the age-old saying that we get what we pay for. Jumping on the lowest offer you see isn't necessarily the best idea, especially if your website is relied upon to generate money. It is a much better approach to take a closer look at the features that each web host offers, and THEN compare prices.
CUSTOMER SUPPORT
One of the web hosting features we need to look at first in a host is their reputation for customer support. What are the channels to contact them should you need support – chat, toll-free phone, email? All of the above? Are they staffed 24/7? Various user reviews have ranked WPX Hosting, SiteGround, InMotion Hosting, and WP Engine as the ones with the strongest customer support structure.
WEBSITE MIGRATION
Website Migration. Broadly, site migration is a term used by SEO professionals to describe any activity wherein a website undergoes key changes in areas that can significantly impact search engine visibility. Typically, these changes are related to the site's location, platform, structure, content, design, or user interface. HostGator, Kinsta, and WPX Hosting have ranked well on top web hosts that offer free site transfers by user reviews.
SITE BACK UP
Site Backup. Beyond taking the necessary security precautions to protect one's website, regularly backing up your website is just good sense. That way, if something unfortunate and unforeseen does occur, you won't have to start over from scratch. Instead, you can simply restore your site from a previous backup. In a nutshell, a website backup is a copy of all of your website data. Generally, the more data included in the data backup policy, the better. And website backups are ideally done on a regular basis. This way, you are able to restore your site from a backup that's updated. Hostinger, HostGator, and InMotion Hosting made it to a Best Web Hosting Providers for 2020 list of a leading IT blog site.
SSL CERTIFICATE
SSL Certificate. A survey was conducted among 425 users to find out which web hosting features were a priority in choosing a web host provider. 25% named security as the most valued, citing security over other features like uptime and disk space. HostGator, InMotion Hosting, and GreenGeeks were among the Top 10 Best Free SSL Hosting Providers in the said study.
WORDPRESS OPTIMIZATION
WordPress Optimization. Whichever host you're going to choose, keep in mind the 3 most important factors of what makes for a solid WordPress hosting: Speed (or "load time"), Uptime (at least 99.94% reliability), and Customer Support (WordPress expertise). With all three elements prioritized, Hostgator, Hostinger, and SiteGround were ranked as being among 10 Best WordPress Hosting Services.
SITE UPTIME
Uptime. By definition, uptime is the amount of time that the server hosting your website is up and running. A hosting provider that has a strong uptime reliability rate indicates that their servers perform well. Imagine a user lands on your website and it doesn't load. Research has found that 88% of online consumers are less likely to re-visit a website after a negative experience earlier. Experts recommend overlooking a hosting provider offering anything less than 99.9% uptime rate, which is the industry benchmark these days. User reviews have listed HostGator, SiteGround, and DreamHost as top web host providers to consider for their near-excellent uptime.
FREE DOMAIN NAMES OFFERED
A domain name, simply put, is the human-readable version of your website's address. If you purchased your domain through your hosting provider, it is likely that you already have your website set up for you, as well. A number of web hosting providers offer domain names for free. Though this might sound like a good deal right off-the-bat, do not just jump at the offer. Take a closer look at the free options. It's been studied that a URL that people trust AND remember is more likely to get clicked on, linked to, and shared, thus making it easier to build a brand with a trusted domain name extension (.com, .org, .net, etc.). BLUEHOST, HostGator, and DreamHost are consistently popular among web hosts that offer a free domain with their hosting plans.
CDN CONTENT DELIVERY NETWORK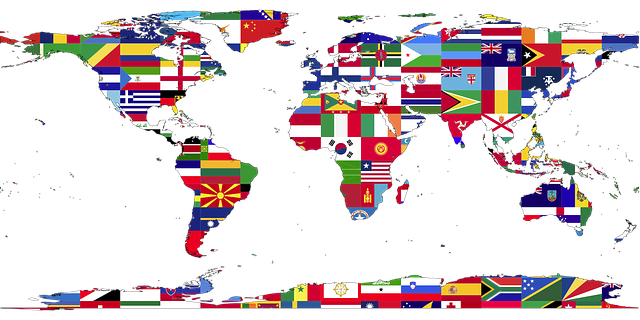 CDN or Content Delivery Network is another important factor to consider when deciding on a web host.  CDNs that store website files, videos, and images as close as possible to end-users reduce load times and increase a website's chances at conversions. Several web hosting providers include a free CDN when you sign up for their services, typically in the form of a plugin found within the user control panel. In this aspect, SiteGround and Liquid Web are leaders in balancing performance boost with optimized hardware, programming languages, and caching tools.
SECURITY & MALWARE REMOVAL
Security and Malware Removal. Keeping a website secure and protected from malware should be prime for any web hosting provider. In reality, though, not all web hosts offer free malware scans. And the ones that do might not automatically clean up infections that are detected. WPX Hosting and WP Engine are notable for being good WordPress hosts that offer free malware scans and clean-up.
BANDWIDTH
Bandwidth. It is the amount of data you are allowed to transfer to and from your web server each month. This includes uploads and downloads, both HTTP and FTP. Bandwidth depends on your web page size, as well as the number of visitors to your website and the number of pages they visit. In a number of user reviews of web hosting providers who offer high bandwidth (balanced with quality of service and security), Liquid Web and InMotion Hosting are both excellent scorers.
STORAGE
Storage. A hosting plan that offers unlimited storage will allow you to host an unlimited number of files on your website's server. This is ideal for large websites or sites that upload a high amount of images and media. Most of the Terms and Conditions of these plans will state, however, that bandwidth and storage are "unlimited" in so far as customers can use as many resources as is 'reasonable' or 'normal' for a small business website or blog. InMotion Hosting and DreamHost have been rated as top web hosting providers with above-par unlimited or unmetered offerings.
BlueHost Hosting Alternatives Key Highlights
WPX Hosting boasts of their ability to provide its users with superior page loading speed through their OWN high-speed, custom Content Delivery Network (CDN, free for ALL WPX customers) and brand new and cutting edge SSD servers (all of which are owned, not rented) that are deliberately never overloaded with web accounts and sites. WPX Hosting's optimized machines come with the guarantee that these perform very well, even under heavy traffic loads.
Kinsta is a fully-managed WordPress hosting provider that offer superior speed, daily backups, reliable security, and free site migrations, among many other features. Users are given the liberty to focus on growing their respective sites or businesses, as Kinsta hosting is always running, monitored, and scalability on-demand.
SiteGround offers reliable web hosting, managed WordPress hosting, high-performance WooCommerce hosting, and auto-scalable cloud hosting. SiteGround prides itself of providing starters with a full solution, including their choice of site builder, premium features, and reliable support. SiteGround also provides free automated WordPress migration with a user-friendly plug-in or expert-assisted migration for professional websites.
WP Engine Their commitment is to help users' businesses forward faster with the first and only WordPress Digital Experience Platform. This platform provides a suite of site-building and management tools; cloud hosting and security; and optimization tools to help keep websites dynamic. WP Engine remains one of the top hosting providers because of their unparalleled speed, scalability, and security for websites that they host.
DreamHost. Known as one of the fastest and more reliable web host providers, DreamHost boasts of multiple data center locations, redundant cooling, emergency generators, and constant monitoring. With such, DreamHost offers a 100% Uptime Guarantee. They also have what they refer to as Custom Control Panel – an intuitive interface giving its users admin access to all applicable DreamHost products. Here, one can easily update domain information, add users, adjust email settings, gain access to promotions, and more.
Hostinger has been touted as a reliable, affordable web host that helps you get your business online quickly. Downsides to Hostinger, though, is that it lacks Windows servers, phone support, and dedicated hosting plans. With shared hosting, your website "lives" on a server with other websites. In other words, the sites share a single server's resources. The disadvantage is that shared hosting is not very powerful, so your site may lag or even become unavailable. The benefit of this type of hosting is that costs are split, resulting in low-cost web hosting. This might be more ideal for blog start-ups and similar.
HostGator hosts over 8 million domains and is one of the most popular web hosts in the industry. With one-click WordPress installation, 99.9% uptime guarantee, and 24/7 customer support, HostGator is a smart choice for every website owner. HostGator is considered as one of the best web hosting for businesses.
GreenGeeks is a hosting platform that prides itself on delivering eco-friendly service at affordable prices. They offer a WordPress-specific plan with plenty of features. GreenGeeks is certainly an appealing option for environmentally conscious website owners. GreenGeeks achieves this by designing its platform to be extremely energy efficient and by investing heavily in renewable energy.
InMotion Hosting has been a known industry brand with reliable performance for business class web hosting. InMotion performs well on three big areas of uptime, speed, and support. They also provide a few additional features which can make user experience more convenient and enjoyable.
Cloudways' hosting infrastructure allows users to focus on building great websites, rather than on the complexities of web hosting. Their managed hosting platform gives ecommerce businesses and digital agencies the flexibility and control in how their websites are hosted. They are known for flexible cloud hosting plans, rapid set-up times, excellent uptime, and as being backed by 24/7/365 support.
Liquid Web, signing up and launching a new WordPress website is very straightforward. Therefore, if what you need is a web host that will allow you to have your new site up and running without delay, Liquid Web is a way to go. Reasonably priced, yet they are known for their exceptional server speed and stability. Liquid Web likewise provides top-notch customer support in the industry.
Glossary Of Webhosting Terms
Not everyone is fluent in internet language but this should never deter any enterprising spirit from attempting to create an online presence. Very quickly, here is a review of the important technical terms that we touched upon throughout this article.
Bandwidth – In computing, bandwidth is the maximum rate of data transfer across a given path. It is the maximum amount of data transmitted over an internet connection over an amount of time. Bandwidth may be speaking about network bandwidth, data bandwidth, or digital bandwidth. Bandwidth is often confused for internet speed when, really, it's the volume of information that can be sent over a connection calculated in megabits per second (Mbps).
CDN – Short for Content Delivery Network. It is a system consisting of multiple servers, placed in different locations around the world. When you utilize a CDN with your site, all those servers across the globe will be loaded with static versions of your website's files. This typically includes code like CSS and JavaScript, images, documents, videos, and other data. Not only will this make your site faster, but it can also help secure it and reduce bandwidth usage. In other words, one way to maintain a website's speed and performance consistent is by using a CDN.
SSL Certificates – SSL (or Secure Sockets Layer) encrypts information being passed through your website. It keeps your visitor's confidential information, such as their payment details, safe and protected. SSL certificates vary in security level and price.
WordPress optimization – This is the process of enhancing, tweaking, and customizing the WordPress set up in order to improve the website's performance, make it faster, and more easily found. It consists of many elements, including having the right specifications, updates, optimizing databases, managing plugins, and others.
Uptime – The amount of time that a server has stayed up and functional. This is usually listed as a percentage rate, such as "99.9%" and such. Uptime is a good indicator of how good a web hosting provider is at keeping their systems up and running.
Indeed, there are many different factors to consider when looking for and finally deciding on a web host. The most critical elements are those that have to do with your website's functionality, performance, and reliability. We should always remember that studies have shown that a slow-loading or unresponsive website drives visitors (and thus, potential clients) away. A website's performance, reliability, and usefulness all can significantly affect the success of your website. If you choose the right web hosting service provider right out the gate, you are likewise saving yourself the headache of having to migrate your site to a different provider down the road. We hope we have been a big help in your journey to the finding the web hosting provider that's best for you and your website's needs. And remember, when you sign up with our web host partners through our links on our website, you get amazing bonuses such as free domain name, free custom logo for your company, free e-Book, and video training courses!
SOURCES
https://en.wikipedia.org/wiki/Bluehost
https://www.hostgator.com/blog/what-to-look-for-in-web-host/
https://www.nibusinessinfo.co.uk/content/factors-consider-when-choosing-web-hosting-provider
https://www.matthewwoodward.co.uk/blogging/fastest-wordpress-hosting/
https://www.wpkube.com/wpx-hosting-review/
https://wpxhosting.com/knowledgebase/article/35/does-wpx-hosting-sell-ssl-certificates-or-can-help-with-ssl-integration-/?affid=375
https://www.matthewwoodward.co.uk/blogging/reviews/wpx-hosting/
https://wpxhosting.com/knowledgebase/article/163/does-wpx-hosting-offer-managed-wordpress-hosting-what-exactly-does-that-cover-/
https://www.lifewire.com/uptime-in-web-hosting-3467355
https://blog.resellerclub.com/what-is-wordpress-optimization/
https://www.matthewwoodward.co.uk/blogging/reviews/kinsta/
https://www.verizon.com/info/definitions/bandwidth/
https://hostingfacts.com/hosting-reviews/siteground/
https://www.sitepoint.com/review-sitegrounds-migration-service/
https://www.websitebuilderexpert.com/web-hosting-services/wpengine-pricing/
https://www.webhostingsecretrevealed.net/hosting-review/wp-engine-review/
https://www.dreamhost.com/wordpress/guide-using-a-cdn-with-wp/
https://sea.pcmag.com/hostinger-web-hosting/32141/hostinger-web-hosting
https://hostingfacts.com/hosting-reviews/hostinger/#:~:text=If%20a%20website%20takes%20more,that%20loading%20times%20are%20stable.
https://www.cloudwards.net/hostinger-review/
https://www.bitcatcha.com/hosting-reviews/hostgator/
https://themeisle.com/blog/greengeeks-review-for-wordpress/
https://hostingfacts.com/hosting-reviews/greengeeks/
https://hostingfacts.com/hosting-reviews/inmotion/
https://winningwp.com/liquid-web-hosting-review/
https://moz.com/blog/website-migration-guide#:~:text=A%20site%20migration%20is%20a,content%2C%20design%2C%20or%20UX.
https://www.cnet.com/news/best-web-hosting-providers-for-2020-dreamhost-bluehost-a2hosting-more/
https://www.websitebuilderexpert.com/web-hosting-services/best/ssl/
https://websitesetup.org/best-wordpress-hosting-performance/
https://www.hostingadvice.com/how-to/best-cdn-hosting/
https://berkaweb.com/hosting/free-malware-detection/
https://mybloghosting.com/high-bandwidth-web-hosting-providers/
https://themeisle.com/blog/best-unlimited-hosting-plans/
https://sea.pcmag.com/hostinger-web-hosting/32141/hostinger-web-hosting
https://www.shoutmeloud.com/top-wordpress-hosting-offers-free-wordpress-host-migration-service.html
https://www.wpbeginner.com/hosting/inmotion-hosting/#:~:text=InMotion%20hosting%20has%20been%20a,they%20are%20a%20user%20favorite.&text=They're%20offer%20our%20users,free%20domain%20and%20free%20SSL.
https://www.whoishostingthis.com/hostingreviews/liquidweb/#:~:text=Our%20Verdict%3A%20Outstanding%20Choice%20for,they%20offer%20very%20reasonable%20prices