500 Food Business Name Ideas & Availability Checker
One of the most important steps for starting a food business is picking the right business name. For some, crafting a brand name is the first step tackled because they have already thought of it. For others, it's quite a struggle to come up with a name that truly encompasses their business values and mission.
If you belong to the second category, worry not. We've prepared a list of 500 amazingly cool food business names, as well as a detailed guide on how to brainstorm a great business name.
In this article, we will:
Share 500 Brandable Food Business Names
Give You A How-To Guide For Naming Your Business Right
Provide A List of Food Related Brainstorming Ideas To Plugin Into Our Business Name Generator Tool. 
500 Brandable Food Business Name Ideas
You have full freedom to use any of these names. That said, first do make sure the desired name is free for domain registration and social profile.
Guide: How to Name Your Food Business
Why Is Your Business Name Important?
Your food business name is one of the most important pieces to launching your own brand.
Why? Glad you asked.
Your brand name has power — lots of it.
It represents your mission, values, and reputation. It influences how your potential customers remember your food business and refers and perceive it.
When picking your brand name, there's a lot to you need to consider, so that you get it absolutely right. Therefore, this is one process you wouldn't want to rush.
Having said that, there's no fixed way of coming up with an ideal business name. The strategy that may work for one brand may not work for another. For this reason, we are sharing five different strategies for crafting a perfect brand name.
Strategy #1 – Shun Obscurity  
Did you know Jeff Bezos initially named his company "Cadabra", but then chose Amazon because it was too obscure and difficult to spell?
If Amazon's popularity is any indication, Jeff Bezos was right about changing the name.
Take his cue and don't pick an obscure name for your food brand. Such names are easy to misrepresent and often hard to remember. Instead, pick simple, memorable names that convey the essence of your business well.
Here are some examples:
Plant N Plate – An easy to remember name, it conjures up an image of organic, vegetarian food business.
Cool Sushi – This name leaves no room for doubt as to what this brand is all about.
SnackWise – This is another memorable name that clearly conveys the brand's specialty.
TopGrill – The moment you hear this name, you feel like it would be a haven for those who love grilled foods.
Strategy #2 – Be Creative
While descriptive brand names — like the four shared above — help you position your brand in customers' mind the way you want, clever brand names are usually easier to remember.
We come across several brand names in a course of a single day and often witty names stick in our mind better. So don your creative hat and let the juices flow. Check out what we came up with below.
Love Bites
Craft N Creams
Meat Call
Meat U There
Fish and Her Ex Cooked
SproutedWell
FoodSetGo
Strategy #3 – Pick a Modern Name
This could be a great strategy for picking a food business name if your target audience is mainly Gen Z. Modern names are often intriguing and work best for companies that don't want to be boxed in.
Some examples of modern food business names are as follows:
Smoochys
SimplyHOTT
SnackyDay
Portugrill
Brunchy
JustChow
Foodiago
Strategy #4 – Think about the emotions you want to evoke
How do you feel when you hear a brand name Death's Door?
Perhaps, you feel a tab bit uncertain and risky. Well, that's the whole point. This is an actual brand name of a company selling Gin.
You can grab your audience's attention by using a brand name that evoking certain feelings. However, make sure the emotions your brand name evokes are in line with your brand's values and mission.
Some examples of emotional Food business names are as follows:
HeartyMeal
Wholesome Food Joint
Organic Love
VeggieCity
Fresh Servings
Strategy #5 – Don't pick a name that's too limiting
Before you zero in on a brand name, ask yourself: Is the name fitting for the future and growth of your food business? This way you will you be able to avoid a situation where you may have to rebrand your business down the road.
If you pick a name that's too narrow, diversifying your offerings may prove difficult. For example, a brand name like "SproutedWell" or "Organica" may make it hard for you to diversify into meat-based food items.
Claiming Your Perfect Food Business Name Is Just A Step Way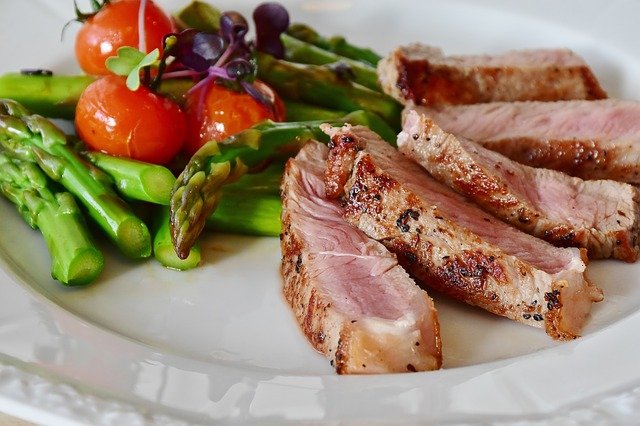 Coming up with a great food business name is not everything. You also need to check if that name is available.
This is where our Business Naming Generator tool comes into the picture. It will show you whether you can have the name you want or not. And if you can it will see to it that you get an awesome deal from top hosting companies, plus a bonus bundle from us.
But if your selected name is not available, then that's not the end of the road for you. Our Naming Generator tool will give many cool business name ideas (depending on your search) that available for registration.
15 Food Business Name Key Words
We round off this post with a list of words you can use in our tool to search for more business name ideas.
Food
Snack
Food Service
Natural Food
Organic Food
Fresh Food
Steakhouse
Food and Drink
Diner
Mexican Restaurants
Seafood Restaurants
Breakfast Restaurants
Vegan Restaurants
Greek Restaurant
Food And Beverages
References:
https://www.lucidpress.com/blog/how-to-pick-great-brand-name
https://worthstart.com/food-business-names/
https://www.squadhelp.com/Name-Ideas/602/food-brand-name-ideas