500 Landscaping Business Name Ideas
Your landscaping business name is one of your brand's most important assets. It is how your customers remember you and connect with you.
A good business name makes it easier to build your brand image. So pick your brand name carefully. If you're finding it tough to craft a great name for your new landscaping business, this guide is all you need.
It shows you:
500 catchy landscaping business names
Step-by-step process to come up with a memorable brand name
500 Awesome Landscaping Business Names
You can use any of these names, but do remember to first put in our Business Name Generator to check if it's available.
Step-by-Step Guide to Finding a Catchy Landscaping Business Name Ideas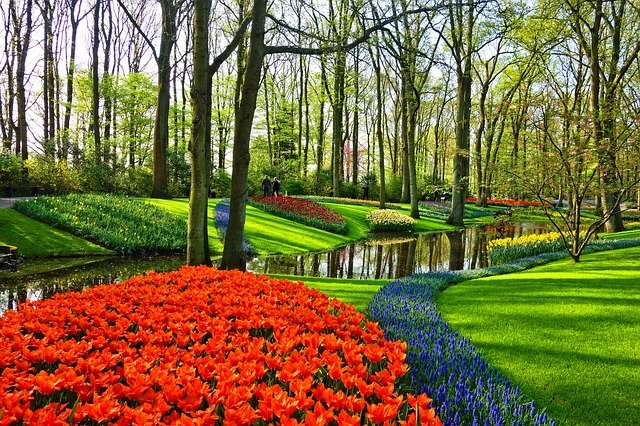 Now it's quite possible that none of these names inspire you. Or maybe you like a few names but all of them are booked.
What should one do then, especially when that make-or-break meeting with potential investors is getting nearer and nearer?
The answer is – use our Free Business Name Generator tool to get a bucketful of cool landscaping business ideas.
Yup, that's right. Our tool not only lets you check domain and social profile availability but also generates 'brandable' business names. To get new business name ideas, all you have to do is enter the words appropriate to your landscaping business.
We'll show you exactly how to use our tool to find a great name for your brand. However, first, let's look at some landscaping business-specific keywords to use to generate more name ideas.
Landscaping Business Related Keywords to Start Brainstorming Your Business Name Today
Here are some keywords you can use in our name generator software to start brainstorming for your ideal landscaping business name:
Green
Lawn
Lawn Care
Lawn Maintenance
Landscape
Landscaping
Landscape Maintenance
Eco
Jungle
Turf
Environmentally-friendly
Greenways
Garden
How to Come Up With a Memorable Landscaping Business Name
Follow this simple four-step process to craft a suitable name for your landscaping business. In this example, we're creating a landscaping business brand name that conveys professional, natural, and environment-friendly services.
Here are the four steps we took to come up with these landscaping business names.
Step #1 – Brainstorm name ideas
The first step is to identify words that could nicely fit into your landscaping business names. In addition to words related to the landscaping business, you can use words that suggest your services are reliable, ecological, and environmentally-friendly.  At this point, your goal is to come up with a list of brand names that suitably define your landscaping business.
Can't decide which words to use? Try our Free Business Name Generator.
We used words such as "Eco", "Green", "Lawn", and "Landscaping" to create a list of business name ideas. We came up with these 18 names after brainstorming:
Precision Landscaping
Lawn Miracles
Lighted Landscaping
Landscape Love
Lawn Fairy
Lovely Landscaping
Greenology
Lawn Love
Green Machines
GreenLands Landscaping
Above All Lawn Care
Professional Lawn Care
All Pro Lawn Care
Ecolands
GreenSpace
GrassGoneWild
Green Love
Greenden
Step #2 – Prune Down Your List
Once your initial list of landscaping business names is ready, go through it carefully to weed out names that are hard to speak loud, spell, or remember. Keep brand names that communicate your service's USP or brand values and are brandable, memorable, and catchy. The aim of this step is to shorten your list to three to six potential brand names.
You can use this short checklist to trim down your initial list.
Is the brand name easy to remember?
Does the name aptly convey your brand values or best feature?
Is the brand name easy to say aloud?
Does the name use clichés or overused words?
Is the brand name unique?
After we ran our initial list through the above checklist, we were able to trim it down to the following four landscaping business name ideas:
Grass Gone Wild
Greenden
Lands
Precision Landscaping
Step #3 – Seek Feedback
Have you identified your target audience? Good. Reach out to them for feedback. If it's not possible to connect with your target audience, seek feedback from people working in your industry.
Remember: Be clear about what you want to ask. Otherwise, you may only receive vague answers, which won't help you much in your quest to find the perfect brand name.
Some questions you may want to ask your audience are:
What is the first thing that springs to mind when you hear the name?
Is the name easy to remember?
Based on the feedback you receive you can decide which of the shortlisted names are still relevant and aptly represent your landscaping business.
Here's the feedback that we received.
GrassGoneWild – It conjures up an image of a professional and specialized landscaping service. Plus, the name is catchy and memorable.
Greenden – This brand name gives an impression of a specialized and reliable service and is short and sweet.
Ecolands – This name conveys eco-friendly and professional landscaping services. Also, it is simple and easy to remember.
Precision Landscaping – This name gives assurance that an experienced team of professional landscapers will provide complete lawn care.
Step #4 – Check for Domain and Social Profile Availability
This is the last and the most important step. Ideally, you would like to have at least three landscaping business names with you in case any of the shortlisted names are already booked.
Run your list of selected brand names through our Business Name Search tool to check for domain and social profile availability.
If they are available, don't waste time in registering and hosting your business. Our Name Generator tool will get you the best possible rates from some of the top-ranking hosting services and let you download an awesome bonus bundle free of cost!
References:
https://biznamewiz.com/landscape-business-names/
https://brandongaille.com/42-clever-landscaping-company-names/
https://worthstart.com/landscaping-company-names