425 Construction Business Name Ideas
So you've come up with a unique construction business concept. Now you must figure out a memorable brand name.
At this juncture, you've taken care of the hard parts — the business model, logistics, sales and distribution, hiring, technology, etc. Coming up with the ideal construction business name should be a walk in the park — right?
Needless to say, you've brainstormed scores of construction business name ideas. You've hunted strange words in Latin and Sanskrit, used your partner's initials, and come up with obscure mashups — but found nothing that inspires you. And now with the clock ticking fast and that crucial meeting with investors coming nearer, you're at your wit's end. Don't fear, we'll help you.
We've come up with 425 catchy construction business name ideas, with the help of our free business name checker and generator tool. What's more, we've also shared the top 5 tips on how to create an awesome construction business name yourself.
Cool, eh? So let's dig in.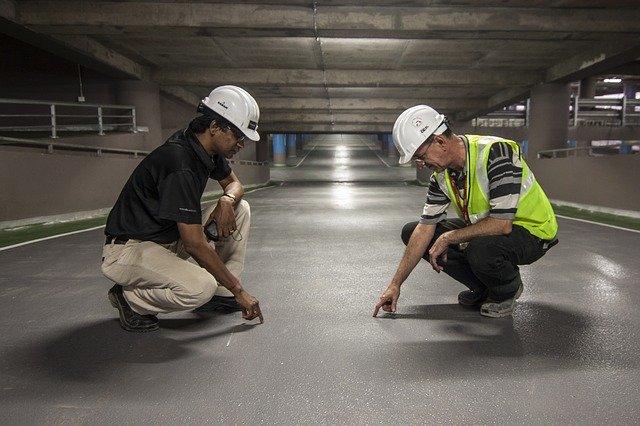 425 Construction Business Name Ideas You Can Use
If any of these names catch your fancy, use it without a hem or haw. However, you would want to enter it into our business availability checker to ensure the domain and social media profile names are available.
PrimeCurb
Rzut
CorePit
Gorilla Repairs
Buildago
UpNested
Qaten
Donnici
Ples
Heati
LuxFurnish
Bavox
Good Furnish
Harmond
QUALFYD
Armso
DeskConcept
Sturdex
Ambergate
SwiftRising
BuildFocused
ClassicTown
XQLA
Design Tree
Best Base
UrbanYX
Reqs
Offician
Vorx
Gulx
Kitchen Core
Zimva
Revvio
Creslon
Amxu
AIMRO
Vista Brick
A to Z Builders
USA Perfect Contractors
Tick Constructions
It's about Buildings
Unique Home Buildings
Neighborhood Builders
Professional Bricks Tech
Bricks Blenders
Guaranteed Quality
Sweet Home
Sunshine Contractors
Blue Bird Cement Supply
Beaver Builders
Marshall Brothers
Stoneworks Home Builders
Cadence Builds
Chip Off the Block Builders
Choice Roof
Star Contractors
Structure Tone
Titan Builders
Top Contractors
Dream Built Blue
Elite Contracting
Epilogue Construction
Gold Coast Homes
Dream House Makers
Complete Dreams
Cart & Wheels
Bricks & Cement
Stools & Mansions
Perfect Mansions
Golden Key
Hook Agency
The Tone of Walls
Odd Dog Construction
Big Sun Builders
Blue Owl Walls
Large Plaza
Destiny Builders
Grayson Contracting Services
Vacation Destination
Allen All-Phase
Custom Builders Inc.
Designers Choice
Direct Builders
Big Rock Construction
BlackRock Designs
Callegari Builders
Life Spark Development
Mahogany Builders
Marshall Brothers
Metro Contractors
Morgan City
Multi M
Optima
Pro Blue
Dynamic Stucco
Eco Stone
Elite AC Repair
Fair Trade Builders
RailWorks Corporation
Roman Roofing
Sahara Builders
Shell Construction
88 Builders
ACORN Contracting Corp
ACR Contractors
Apollo Electric
Omega Design
Purewal Contractors
Pyke Mechanical
R2 Construction Group
Tarmac America
Wahab Construction
White Integrity
JEM Construction
Jimenez Demolition
M3 Roofing
Nettles Holdings
Alco Construction
All About Buildings
All Hands
Destiny Builders
Diamond Quality
Dozer Construction
Dream House
Higher Dimensions
Horizon Building Services
Horvath Construction
Smart Choice Construction
Spear Builders of Virginia
Stoneworks Home Builders
Sun West Custom Homes
Urban Builders
Solid Builders
A House to a Home
Commercial Build
Modern Structure
Skyline Contractors
Ace & Hammer Builders
Geo Hence General Contractors
Grand Land Construction Group LLC
Grayson Contracting Services
Jack & Hammer Builders
Rhino Construction
Construct Ability
Epic Real Designs
Vision Builders
Natty Design & Build
Captain Hawk Contractors
Trafalgar Builders
Sentry Remodelling
Handshake Builders
Classy Constructions
We Build
Magic Hammer
Brick by Brick
Supreme Structure Builders
Built to Last
Beastly Builders
Beefy Building
Beltway Builders
Formal Foundations
Trusted Partners
Four Walls
ABC Construction
Clever Contractors
Crafty Cranes
Frame Game
Structure Systems
Brick by Brick
New Beginnings
Construction of Course
Castle Construction
Cobalt Builders
Capital Designs
Evergreen Homes
Eye For Details
Quick Brick
Ultra Build
Choice Builders
Limited Edition Designs
Ponce Builders
Puget Sound Restoration Inc.
Restore master Contracting
StoneWorks Home Building
Center Circle Design-Build
Agile Building
Build Guys
Vacation Destination Construction
Valley Construction Services
Fast Services
United Builders
Timeless Properties Construction
TKO Contractors
Neighborhood Creations
Neuse Framing
Nice Frames
North Star
Cox Commercial Home Repair
Custom Construction Services
Dales Marine Construction
Del Webb Corporation
Deluxe Designs
Beaver Builders
Black Dog
Bomel Construction
Built Wright
Cart wheel
A Team of Hands
Russell Contracting
Shoreline Contractors
Skyline Home Repairs
Bishop & Co
Cricket Pavers
Doobek Builders
Drycon LLC
Dura Bond
Floor Zone
Snapp Industries
SoBe Renovations
SoCal Contractor
King Rose Construction
Reliance Contractors
Roofing tops
Second City Roofing & Exteriors
Action Paving & Construction
Atkinson Construction
New Choice Contractors
North Star Group Services
Premier General
Quality Stone
Better Designs
Did Right Resources
Nailed It!
Chip Off the Block
Professional Building Services
Skyscraper
A+ Quality
Sunshine Build Group
Golden Key Contracting
Green Power Home Builders
Hammer of the Gods Contractors
Thorough Construction
Build It Brothers
Inspiration Design Build
Mod Guys Construction
Concept Design Develop
My Commercial Construction
Builder Gorilla
Jackhammer Studios
Builder Rhino
Pure Renovation Company
Constructionize
Top 2 Bottom Homes
Mass Appeal Homes
Vibrant Construction
Memorable Home Builders
Open Prairie Builders
Grand Scale Builders
Pennant Homes Builders
Blissful Home Builders
Steady Hand Construction
Heavy Weight Builders
Minimalist Modern Home Builders
Holistic Home Builders
Red Wood Construction
Red White Blue Builders
Antelope Builders
Blue Steel Construction
Onyx Strong Construction
Home Atlas Construction
Black Bear Contracting
Modular Construction
Maximum Builders
Gladiator Builders
Evolution Contractors
Hearth and Home Construction
West Peak Builders
Modern Green Construction
Buildersdeck
Heavy Lifting Builders
Success Construction
Home Heart Construction
Base Mountain Construction
Refresh Contracting and Remodeling
Greentree Construction
Builder Max
Jack & Hammer Builders
Rhino Construction
Pinnacle Builders
Lofty Contractors
Take 4 Granite Builders
Pyramid Construction
Reef Construction
Crackerjack Builders
Sovereign Steel
Boss Builders
Chief Construction
Maestro Construction
Modern Arch Construction
Tribe Builders & Construction
Spruce Construction
Banyan Builders
Maplecreek Construction
Jungle Build Projects
NuView Builders
Monarch Design Industries
SkillSpan Builders
NewVision Designs
Cre8 Builders
Bandwidth Construction
Juno Construction
Calypso Construction
Constructs for Life
NYX Contractors
Strong Foundations
Sparkplug Home Construction
Bold Move Builders
Koncept Building Co.
Satakus Construction Co.
Baum & Schwarz Construction Group
Build Me Up
Homexperts Building Co.
Brickaton Construction Co.
Zoom Construction
Ecologic Concrete
Precision Home
Rapid Walls
Trusted Walls
Urban Homes Co.
Agile Building Group
Structus Construction
Royal Concrete Construction Co.
Power Clay Building Co.
Luxxe Interior Co.
Onyx Construction Group
Eye For Details
QuickBrick
Smart Roof Systems
Creatus Construction Co.
Handshake Builders
Classy Constructions
Boomer Building
Backdrop Building
Epiza
A+ Builders
Building Backer
Backstage Builders
Custom Construction Services
Balanced Builders
Ballistic Building
Your Neighborhood Construction
Big Bang Builders
Marshall Brothers Contracting
Barnyard Builders
Barrage Builders
Nice Frames Construction Services
Building Barriers
Lighthouse Building Services
Bash Building
Bawdy Builders
Carwheel Construction
Beastly Builders
Beefy Building
Beltway Builders
1 Fine Home Construction
Barry's Builders
Big League Builders
Blacktop Builders
123 Builders
Blueprint Building
Buff Builders
Golden Key Contractors
Boardwalk Builders
Destiny Builders
Bookend Building
Boundary Builders
Grayson Contracting Services
Building the Bounty
Bravely Building
Nations Custom Construction
Cog Construction
Ballpark Construction
Clay's Construction
TLC Home Builders
On the Cusp of Construction
Claim Construction
Crown Construction
Mountain Home Construction
Crane Construction
Watson Commercial Builders
Crush Construction
AAA All-Pro Construction
Complete Commercial Builders
Construction Chief
Coastal Construction
A+ Quality Construction
Construct and Craft
Column Construction
Centre Construction
TKO Contractors
Copper's Construction
BareBones Construction Co.
Epinova Construction
Construction of Course
B1uewater Construction
Castle Construction
Cobalt Construction
Shield Construction
Capital Construction
Seaside Contractors
Century Construction
Central Construction
Quick Flip
Construction Complex
Concept Construction
Pinnacle Rental Restorations
Crucial Construction
Silverlining Remakes
Ascent Builders
Collin's Construction
TruQuality Construction
Construction Council
Chambers Construction
Dynastruction
Rise and Grind Pros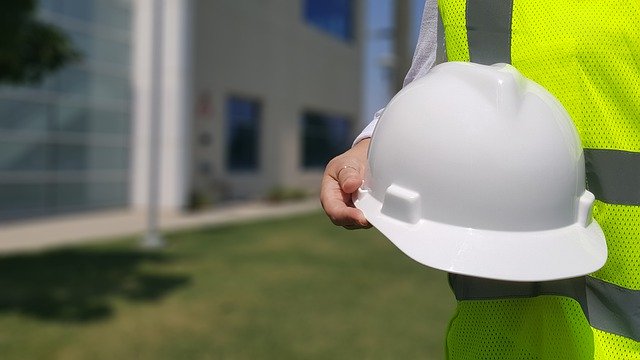 Top 5 Tips To Come Up With a 'Brandable' Construction Business Name
Attractive
Imagine you come across these two names: Golden Sunshine Construction Group and Hammers and Heels. Which one of these you are more likely to remember later?
Probably, the latter. Because it rolls off the tongue nicely, is catchy, and has a rhythm to it.
So take the cue and try to pick an attractive name for your construction business. Such names appeal to customers and are more likely to stick in their subconscious mind.
Some attractive construction business name ideas are as follows:
Brick and Birch
Chisel and Click
The Launch Yard
Level Up
Birch and Sage
Steel Lane
Gorilla Repairs
Simple
There's a lot of advantage in picking a simple name, including names that don't mean anything (as long as they are 'brandable'). Simple names are easy to remember and as such can be a boon for your business.
Here are a few short and sweet construction business name ideas that you may like:
Sound Foundations
Design Tree
SwiftRising
GoodFurnish
UpNested
CorePit
BuildFocused
Kitchen Core
Rzut
Revvio
Zimva
Creslon
UrbanYX
Highlight your brand's USP
What is your unique selling proposition (USP)? Why not use it in your brand name to stand out from the names of other construction companies in your area.
For example, a business that does all kinds of construction jobs can consider names such as:
A to Z Builders
We Build Everything
Allen All-Phase
All About Buildings
No Job 2 Small
Likewise, if your business's USP is top-quality service, you may think picking a name such as these:
Build to Last
Perfect Mansions
Solid Builders
Beefy Building
Trusted Partners
Professional Bricks Tech
Eye for Details
Timeless Home Construction
Similarly, if providing cost-effective construction solution is your forte, think on the lines of names such as "Budget Brickwork" or "Affordable Builders".
Humorous Names
If your brand's name is humorous, it gets an immediate boost in appeal. That's because consumers like seeing interesting phrases. Besides, they are easy to remember.
Here's what we came up with after we put on our thinking caps:
Long Haul Sally
Rise and Grind
Nailed It! Construction
Hammer of the Gods Construction
Building the Bounty
Emotional Names
Emotional names, such as the ones shared below, help you make a favorable impression on your potential customers because they evoke positive feelings.
Reputable Builders
Trusted Walls
Master Crafters
Dream House Makers
Solid Builders
Prestige Home Building
Luxury Furnishings
Best Base
America's Construction Co.
A+ Builders
You're Just One Step Away – Check Shortlisted Names for Availability
At this point, you should have shortlisted at least 5 memorable construction business names. If you have more, that's even better. Next, check whether your selected construction business names are available for domain registration.
How to do that? Glad you asked.
Use our Free Business Naming Generator tool. It lets you search the availability of your chosen domain name in a jiffy.
But that's not all…
Our tool also helps you snatch a great bargain on hosting from some of the best players in this business. You also get a chance to download an incredible bonus bundle without paying a dime. And in case the name you want is not available, it will offer free domain name suggestions.
Construction Related Keywords To Start Your Business Name Brainstorming
Additionally, you can use the following industry-related keywords in our free Naming Generator to get loads of construction business name ideas.
Builders
Construction
Mansions
Renovation
Contractor
Development
Roofing
Kitchen repair
Repairs
Commercial builders
References:
https://worthstart.com/construction-company-names/
https://toughnickel.com/starting-business/construction-company-names
https://www.squadhelp.com/Name-Ideas/334/construction-company-name-ideas
https://biznamewiz.com/business-names/construction/